This blog is dedicated to Emilie de Ravin. Emilie is a beautiful and talented actress. She's a native Australian and is known for playing Claire on Lost and Tess on Roswell. You'll find all the latest news and pictures of Emilie here! Enjoy your stay and come again!
Saturday, November 28, 2009
Thursday, November 19, 2009
First we got the still now we have the trailer :)
Enjoy!


Posted by

Ludelia
at Thursday, November 19, 2009
4 comments:

Here is the first still from Emilie's upcoming movie Remember Me with Robert Parttinson.
Thank you Daisy for the pic!
Posted by

Ludelia
at Thursday, November 19, 2009
No comments:

Tuesday, November 17, 2009
Finally new Emilie pictures :)
Emilie attended the premiere of New Moon in Los Angeles yesterday November 16th. She is looked absolutely stunning so be sure to take a look at the pics below. And it appears that the rumours of Emilie and her ex-husband Josh being back together are false since Emilie isn't wearing her wedding ring.
Also I just want to let you guys know that the release date for Remember Me has changed. It was supposed to come out February 14th but the changed date is March 12th. This delay is actually a good thing since the competition isn't that bad in March.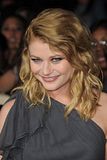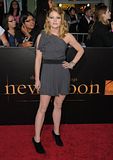 Posted by

Ludelia
at Tuesday, November 17, 2009
1 comment: